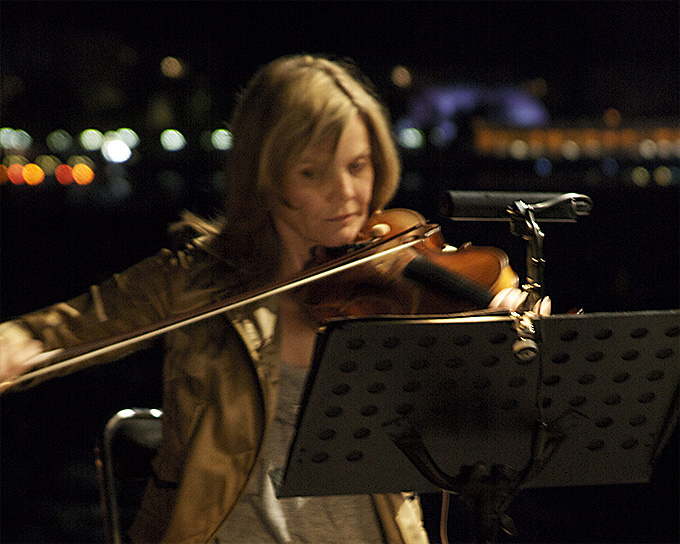 ---
Solrey,
musician
Founder of the Traffic Quintet in 2005, Solrey continues to explore the world of film music by combining it with video creation.
Yes, the eye listens: Solrey knows the secrets of chamber music. Like an alchemist attentive to the possible echoes, she combines music, image, reminiscences, silences....
Formed by the Franco-Belgian school with Gabriel Bouillon then Pierre Doukan, she was invited in the United States to perfect with the violin master Henri Temianka. She also took part in the master classes of the very famous Chigiana Academy in Sienna as well as the baroque Basel Music Academy. She performed in numerous musical groups as a chamber musician and as an orchestral player (Orchestre Philharmonique de Radio France, Ensemble Instrumental de Lausanne, California Chamber Orchestra, Ensemble Mosaïques, European Camerata...). From an early age, she performed with orchestras and has developed a style and a pure interpretation where the strings are central to the compositions of her partner, Alexandre Desplat.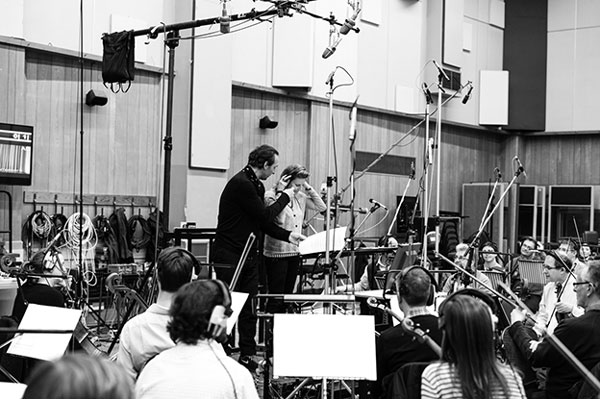 With determined eclecticism, she regularly participates in various projects considering other kinds of music such as jazz and tango, as well as cinema and theatre (with André Engel, Georges Lavaudant...). So many journeys have led to this production… It is a very personal pan, with her musicians, that Solrey has now opened.
In 2010, after a tragic brain surgery causing hemiplegia of her left arm and after four years of intense therapy, Solrey was back on stage successfully with two new shows for the Cité de la Musique, Eldorado and Quai de Scènes.
In 2015, she decides to quit her career of violinist and started developing other fields linked to music. Staging, videographer, art and musical direction...
---

BACK TO TOP